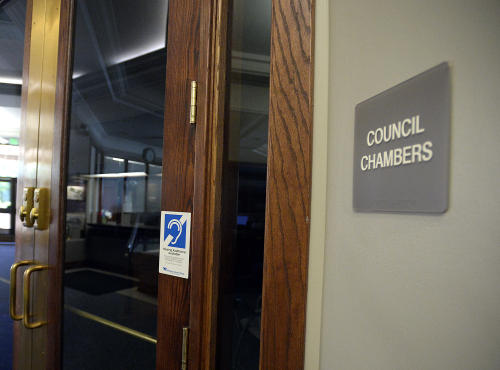 By Julia Rentsch
Loveland will amend its Electric Enterprise utility to include communications services in due course, and begin development of a detailed municipal broadband business plan after several ordinances passed by the City Council Tuesday night.
The three ordinances adopted on second reading allow city staff to direct time and resources toward fulfilling the seven recommendations delivered to council by the Loveland Broadband Task Force Dec. 12. The first ordinance, to appropriate $2.5 million from the Power General Fund for staff to follow the recommendations, passed 8-1 with Councilor Dave Clark against; the second, to add communications to the Loveland electric utility, passed 5-4 with councilors Clark, Don Overcash, Jeremy Jersvig and Steve Olson against; the third, to transition the Task Force into a new city advisory board for communications, passed 7-2, with Clark and Olson against.
Following the recommendations will result in the city having a build-ready network design, a detailed business implementation plan and the structures in place for governance of an enterprise utility, as well as a more accurate cost-to-build estimate, in the next four to six months. City staff intend to move at a quick pace to get information in front of council prior to the deadline for adding a broadband question to the November city election ballot.
The question of whether to bring forth the possibility of high-speed broadband as a public city utility to the voters has featured prominently in council discussions of plans to build a network, particularly since Dec. 12. Council has received updates from city staff on their work on a broadband utility for about two years, including a meeting with six incumbent broadband, TV and phone providers at the end of January.
Related articles