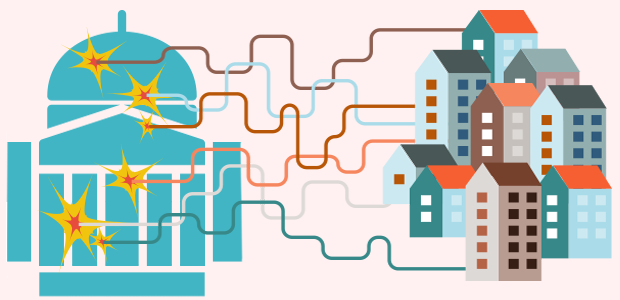 By Stephanie Kanowitz
As communities across the country continue to clamor for high-speed broadband, the number of critics speaking out against municipal broadband is growing.
At the heart of the debate is whether governments or private industry should have jurisdiction over broadband. Those who favor private industry point to the historical success of capitalism, while "broadband populists," as a new report by the Information Technology and Innovation Foundation (ITIF) calls them, favor government regulation and operation much like other city services.
That group "really push[es] a comprehensive narrative that the U.S. broadband — private-sector broadband — has failed the country, that we are falling behind other countries in our broadband performance," said Doug Brake, telecom policy analyst at ITIF and coauthor of "How Broadband Populists Are Pushing for Government-Run Internet One Step at a Time," released in January.
The populists think "we have these rapacious broadband monopolists that are not upgrading and just harvesting rents from the entire population," Brake said. "We see that narrative as being incorrect on almost all the points that it puts forward."
Broadband populists have a two-pronged approach and use small tactical debates to achieve their overall goal, Brake said. On one hand, they support the bottom-up solution of government-owned infrastructure with internet service providers delivering services on top of it — even while acknowledging the limitations of that approach.
Related articles